we paint to share with others
sharing my love of color
Color is fun! It is one of the joys of being an artist. This watercolor explores the use of "Fun Color".

sharing is the best joy of painting!
My hairdresser's teenage daughter wanted a cactus painting.
It was such fun doing it. The greatest pleasure was to see how pleased she was when she got it.
we paint to share things we see around us

Artist paintings from ancient cultures depicted their lives and the things they saw around them.
This is one of the main reasons artists paint today.
It is natural to want to share the things around us.
We may want to paint the beauty of the spring blooming flowers.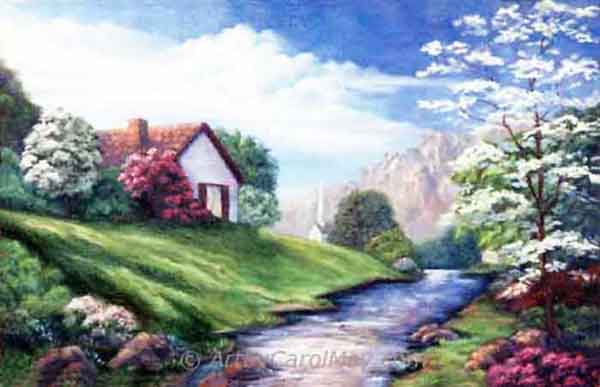 Springtime
Or the wonder of a stream flowing around a cottage on the hillside.

Whatever the reason, we paint the things we see around us.
we paint to hone our painting skills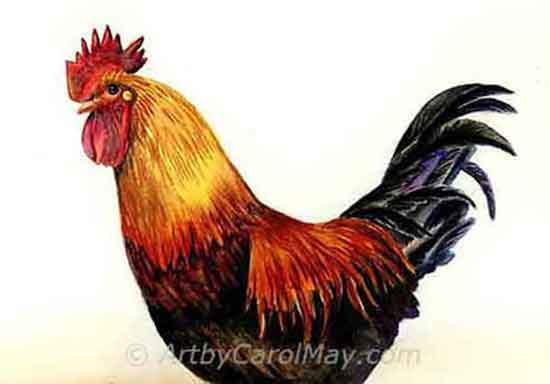 Rooster excerpt from a larger painting
At my new home in Florida watercolor paintings were the norm.
So I started working on my watercolor skills.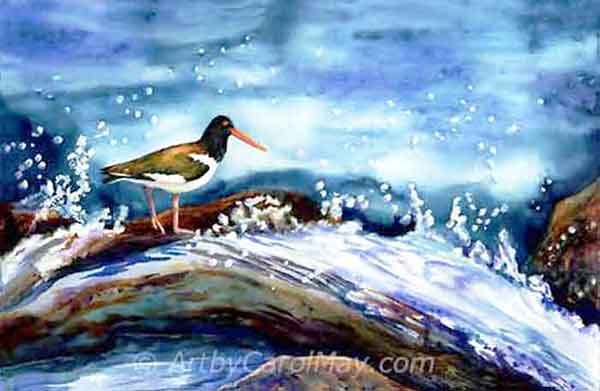 Surf Catcher
One of the best things to do in Florida is walk on the beach and watch the shore birds.
This Oyster Catcher is catching some surf while he is on the way for more oysters.