we paint to share the things around us

This is one of the main reasons artists paint today.
It is natural to want to share the things around us.
Paintings found in the caves and from ancient cultures depicted their everyday life and the things they saw around them.
Springtime
We may want to paint the beauty of the spring blooming flowers.
Or the beauty of a stream flowing around a cottage on the hillside.
Whatever the reason we paint the things we see around us.
Harvest
My home state of California grows lots of grapes. Harvest time is a very important time in Calif.
The schools start after Labor Day so the children can work picking, loading, canning and preserving all of the produce.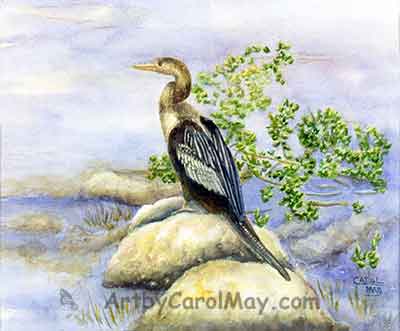 Anhinga with Mangrove
Florida was my second home for about thirty years. I enjoyed all the bird life.

Anhingas are one of the native birds we would commonly see around the waterways and lakes.

we may paint to record history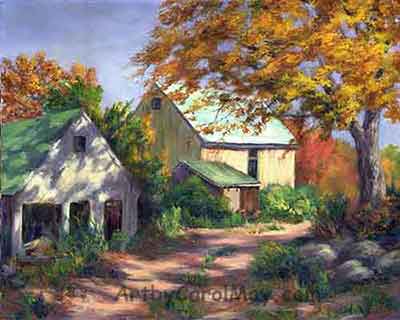 Country Barns
Country Barns records the architectural changes on this country farm.

Day's End
Day's End records the days when the gulf coast of Florida had many stilt homes.

we paint to hone our painting skills
Rooster excerpt from a larger painting
At my new home in Florida watercolor paintings were the norm. So I started working on my watercolor skills.

Surf Catcher
One of the best things to do in Florida is walk on the beach and watch the shore birds.
This Oyster Catcher is catching some surf while he is on the way to get some more oysters.
we may paint to .....
try new things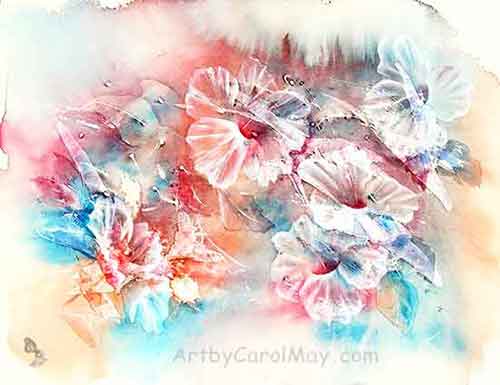 Hibiscus Freedom
These Hibiscus flowers were painted with an unorthodox watercolor method.

or to teach others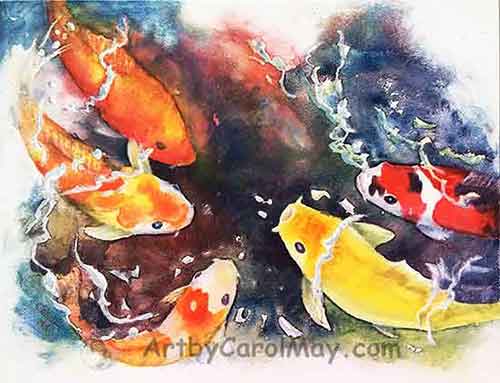 Koi Challenge
This tutorial is the how-to fun method I share on pouring watercolor paints.

best of all - we just paint for the fun of it!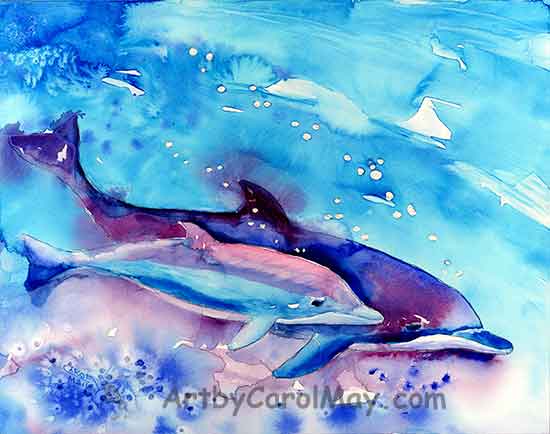 Born Free
Beautiful paintings are a reflection of the heart of the artist.
it's a joy sharing my artist paintings with you!