Are you dreaming about painting art?

Enjoy the beauty and freedom of painting art.

Enhance your environment with beautiful art prints and original art by Carol May. There are watercolor and oil paintings of butterflies, hummingbirds, animals and landscapes.
Enjoy the freedom of painting your own art.
What are the basic fundamentals of painting good art?
Is watercolor easy to learn?
How do we use oil paints?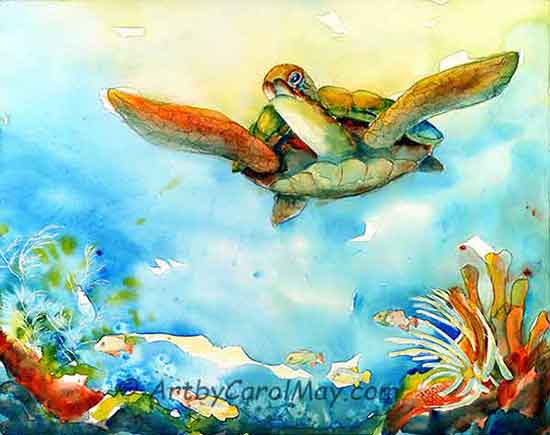 A sea turtle painted with an artist's interpretation.
experience the painting art by carol may

Artists paint what we see around us. Inspiring gifts from God are everywhere for our enjoyment. It's a joy painting and sharing them.
There's lots to see on the PAINTINGS menu.
are you looking for fine art for your home?

Click to see art for your home
are you looking for fine art for your home?

Click to see art for your home
who can learn to paint?
Everyone can learn to paint.
Some people have God's gift of painting. Other people like Beethoven, have a musical gift. But most people learn to play the piano by starting with the basics and then they practice.
It works the same with painting. We learn the basics of good art and use them in our paintings. Practice hones our painting skills. You should have seen my first paintings! But I kept practicing.
Learn the basics and paint the tutorials. Then use same methods for your own artistic creations.
What are some of the popular tutorials?
create awe inspiring paintings
Artists use the basics of art to design and paint their creations.
It's a joy sharing my knowledge with aspiring artists. Forty years of experience has taught me what makes a good painting.
Country Barns (below) has been privileged to win two Best of Show awards. It was painted using the four basic principles that create good art. You can learn how to paint good art, too.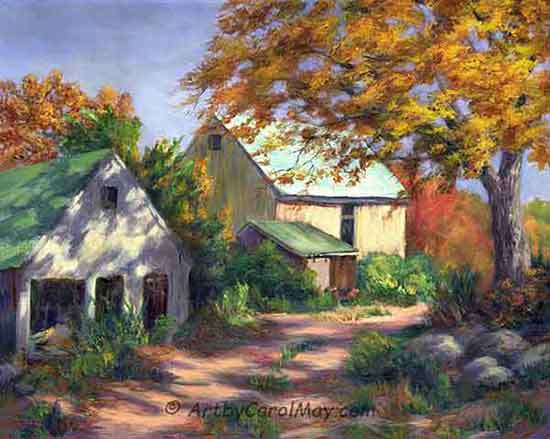 "Country Barns" painting art by Carol May
Composition, values, a focal point and color are the basis of awe-inspiring paintings. They are all on the BASICS OF PAINTING menu with much.
what else do we need to know about painting art?
What's the best painting medium to begin painting? What are our choices?

Twenty common questions and answers are on the Frequently Asked Questions page. For example, you may wonder:
Is painting expensive?
What's are the minimum supplies we need to start painting?
How long does it take oil paint to dry?   and more...
We all need our own art space. What are some ideas for setting up our home studio?
What is the absolute fastest way to learn how to paint?
What is glazing and scumbling? What's alla prima, frisket, the difference between a flat and bright brush? Find the language used by today's painting artists in the Glossary of Art Terms.
how do we learn to paint?
Practice painting the step-by-step tutorials. They explain;
the materials
what colors to use
detailed painting steps from start to finish
Paint the tutorials, then use the same steps to paint your own favorite subjects. There are more than two dozen tutorials on the PRACTICE PAINTING tab.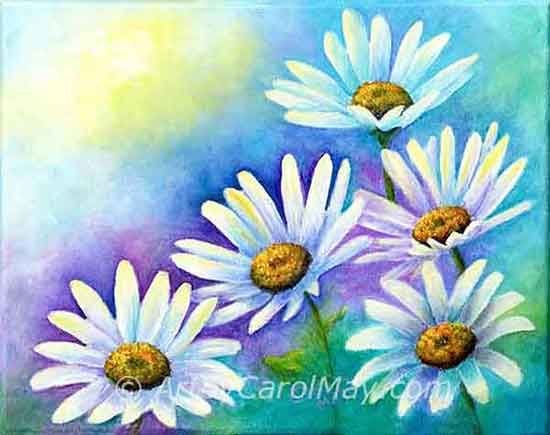 Learn how to paint daisies.
oIL pAINTING: these pages may be used for acrylics.

wATERCOLOR: The more we paint, the better we get!
It's a joy sharing my painting secrets. Glean from the step-by-step explanations and learn while you are painting.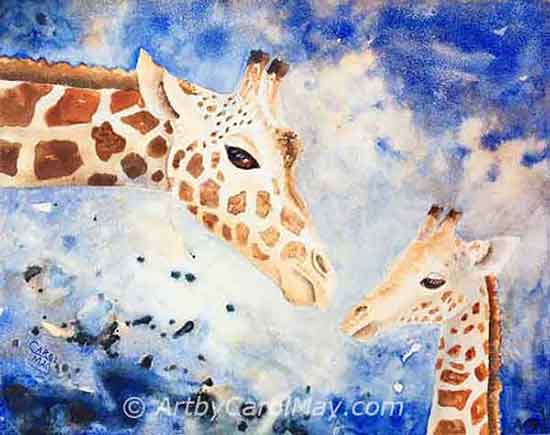 "Mother's Love" a watercolor tutorial of painting giraffes
what are good ideas for painting?
Where do we get ideas and inspiration for painting art?
Artists are inspired by our environment, emotions, and fellow artists. We discover potential paintings in the beauty of everyday objects, memories, dreams, landscapes and beyond.
Get more for ideas for your next painting.
the garden inspires my paintings!

The beautiful flowers, hummingbirds and butterflies are my favorite painting subjects. How could we not paint them?
If I'm not in the studio painting, more than likely you will find me in the garden. It's my joy to share a few gardening tips.
You may paint any of the images on the pages below or grow your own beauties to paint.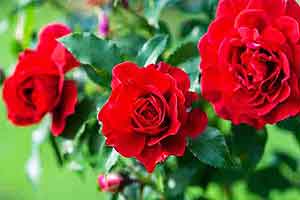 How to Care for Roses
Everything about rose care: from planting to pruning.

Orchid Care
How do we keep orchids in our home?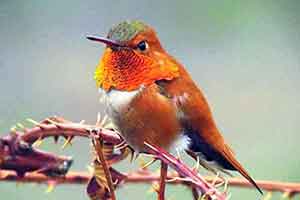 Types of Hummingbirds
You can paint this hummer with watercolors.

enjoy painting god's wonderful gifts!