nature's beauty

The wonderful gifts of God are everywhere - trees, flowers, birds and butterflies.
Butterflies delight our senses with their beautiful colors and free lifestyle.
Art by Carol May is all about sharing the beauty of nature, with an artist's interpretation.
Painting and sharing them is such a joy. Plus, it's my pleasure to share my art experience with budding artists.
Paintings come out of the artist's heart and imagination.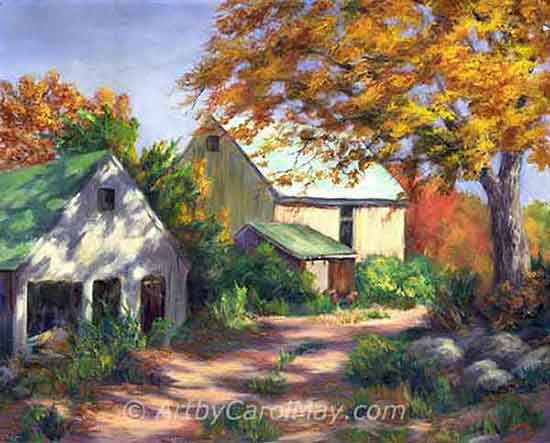 Country Barns
One of the reasons artists paint is to share their heart with others.

Sit back, relax and enjoy the paintings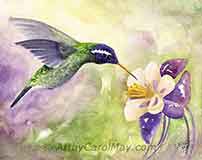 Hummingbirds
Hummingbirds and flowers, what a combo!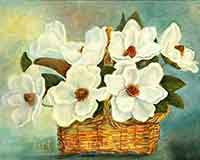 What About Flowers?
Who doesn't love flowers with all their beauty?
Nature Paintings
Nature provides so many awesome subjects.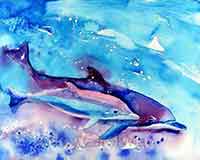 Purple Dolphins?
Enjoy the freedom of pink and purple dolphins.

Giraffes and What?
What fun painting all the wonderful Critters.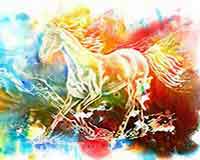 Prophetic Painting
Do you have dreams or visions to paint?

---
you can enjoy the art by carol may in your home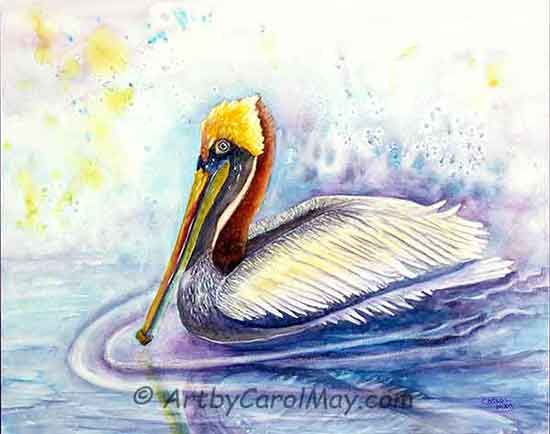 Original Watercolor Painting
When the paintings started running out of the spare bedroom, something had to be done! Art by Carol May was born to share the joy of painting with others.

Bring the peace and beauty of nature into your home
---
do you want to paint your own creations?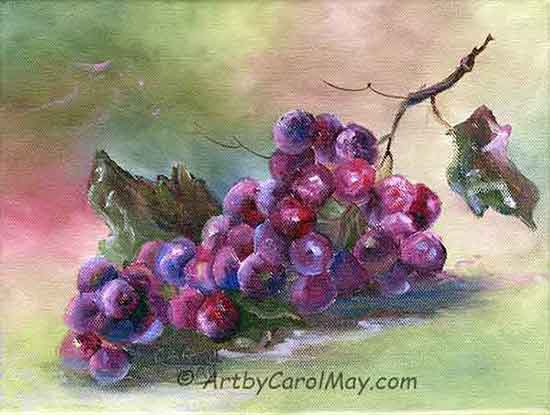 Learn the Basics of Painting
Learn to create eye-catching paintings with the basic principles of good art.
Take advantage of my years of experience and learn what makes a good painting.

the basics of good paintings

Are watercolor brushes different from oil brushes? What is alla prima or frisket?
Answer these questions and more with the art lingo from the Art Dictionary.
---
the how-to tutorials

Learn about materials, what colors to use and the painting steps from start to finish.

Awesome Paintings with mixed media
Paint WC Flowers
Paint three different flowers; Iris, Echinacea and poppies.

Paint Giraffes
Paint three different giraffes, each with a different style.

Paint a Hummingbird
Paint a watercolor Hummer or paint an Oil Hummingbird
Ruby-throated Hummingbirds are the most wide-spread Type of Hummingbird in the United States. They are found from the Rocky Mountains all the way to the east coast.
What Types of Butterflies do you see in your yard?


speed your learning and increase your painting skills!

The more you paint the better your get!
It's a joy sharing my painting secrets. Glean from my step-by-step explanation of each painting.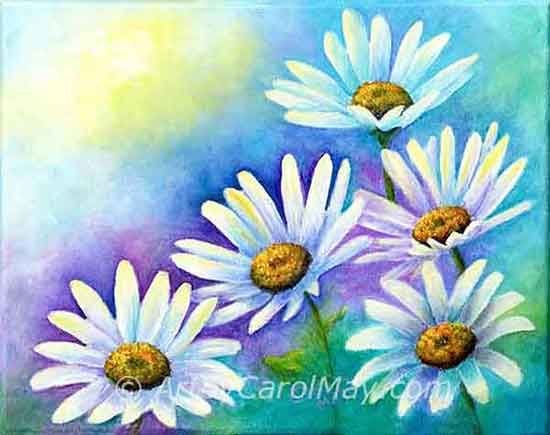 How-to Paint Daisies with Oils
more how-to pages

It's my pleasure to share my paintings and knowledge. We are all going through this life together.
We can all have the "Joy of Painting"

Take your time and enjoy the paintings and lessons on Art by Carol May!