Doing paintings of flowers are both fun and very challenging!
I enjoy working in the flower garden. Then I paint their beautiful blossoms, so I can enjoy them all year.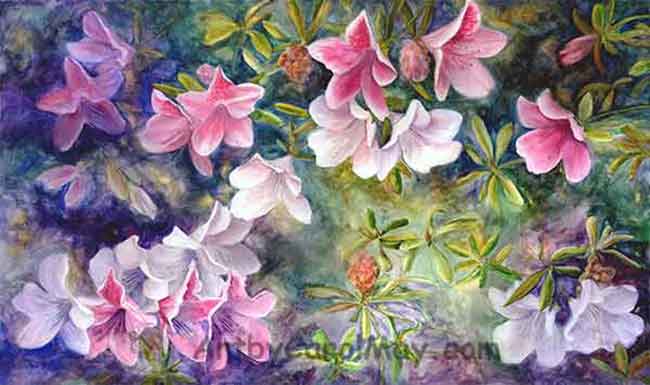 Azaleas
I always look forward to springtime with all the flowers blooming.
We have an azalea plant in front of our house that blooms every spring with white and pink flowers on the same plant.
So here it is recorded forever in "Azaleas".