bring the peace and beauty into your home with beautiful landscape paintings

You will find some of my landscape paintings on this page.
My painting roots are in landscapes. When I first started painting the subjects were always landscapes.

Once you learn to paint, then you can paint any subject.
It was fun painting these Country Barns" on a trip to New England. It was the very first time to see the beautiful New England fall colors.
The shadows and sunlight on the front barn especially intrigued me. The barns are different styles as often happens when they are built years apart.


landscape paintings
My mother was a Bill Alexander instructor. (Bill Alexander taught Bob Ross.) She started me painting with landscapes.
She taught me the Alexander method of painting mountains, as in the example below.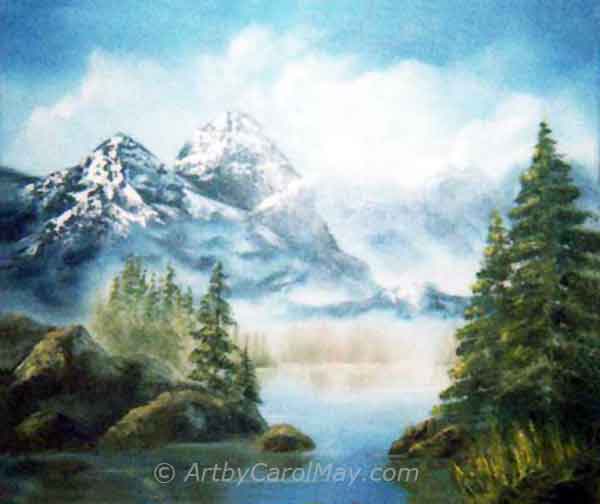 Learning to paint
I love the outdoors and sharing with others!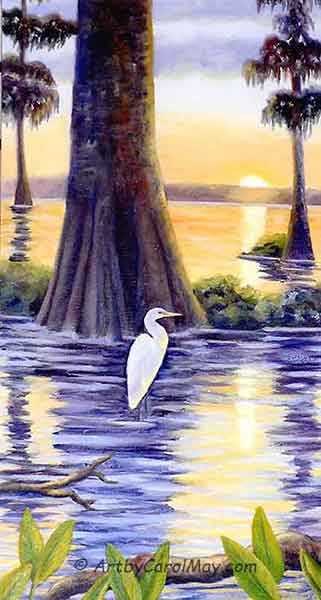 Cypress Sunset
It was a privilege to live in Florida for more than thirty years.
The sky is beautiful there. And there are lots of Cypress trees.
Here is a "Cypress Sunset" with a white egret in the shadow of the tree.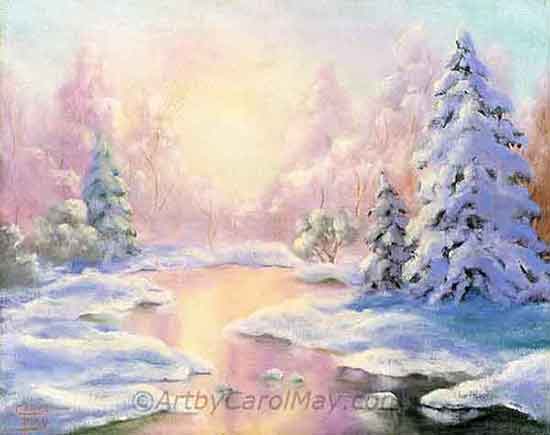 Winter Wonderland
"Winter Wonderland" is a winter in the high Sierra Nevada Mountains, where I was born.
The snow can be very beautiful, but not so much when you have to work or travel in it. So later, my family moved down to the valley where the climate was friendlier.

This painting is in my private collection with memories attached. So it is not one of the landscape paintings for sale.
Swamp Maple
This "Swamp Maple" tree on the edge of a mill pond was showing off its beautiful fall colors. The beautiful leaves against the cool water and sky made a nice landscape painting.

It was so pretty and it just cried out to be painted.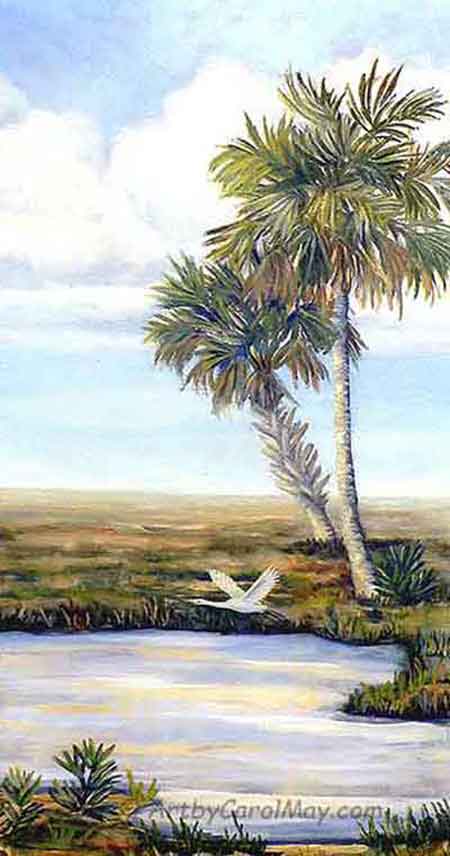 Lone Egret
The middle of Florida has a prairie area with Sabal Palms and numerous lakes.
The Sabal Palm is the Florida state tree.

It's common to see Egrets and other birds fly by on their way to go catch some frogs or fish.
It's a lovely area often missed by the tourists.
Here is a "Lone Egret" flying across the open prairie.

The gallery owner where I had landscape paintings on display asked me, "Where is this lighthouse?"
I told her God gave me the idea and I just painted what He showed me. So I called the painting, "God's Lighthouse".
Jesus is our lighthouse in any and all situations. We can always find our security in Him.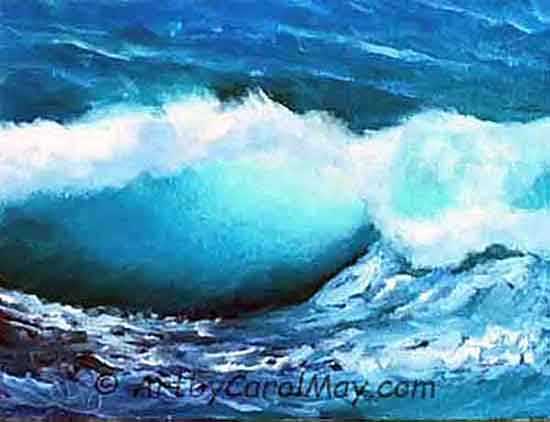 Wave Practice
Do you find seascapes intriguing? It's good to practice painting and sometimes I do a small practice painting before painting a larger piece. "Wave Practice"

You can learn how to paint a wave, step-by-step.
Cedar Key Canal
On gulf coast of Florida many of homes are built on stilts for protection from the storms. Here are some stilt houses on a "Cedar Key Canal".
We lived in a stilt house at one time and docked our boat under the house. Lots of fun!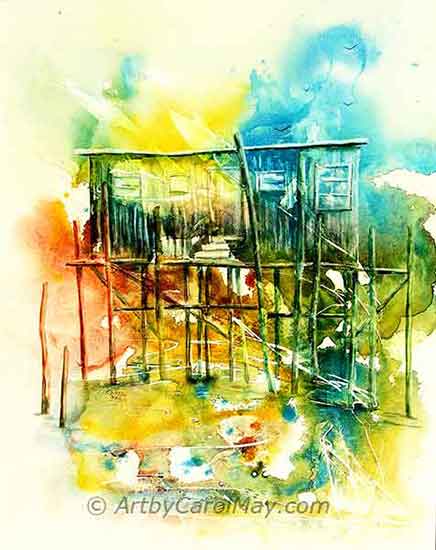 Honeymoon Cottage
"Honeymoon Cottage" is one of the many stilt homes built out in the bays of the gulf side of Florida.
This home was a Cedar Key landmark for many years. The tropical storms have now sent it to heaven.

Surf Runners
Can't you just hear the surf crashing as the Sandpipers are running to beat the waves? "Surf Runners"
The ocean and the mountains are awesome. I can't help but to do some more paintings.
God's Promise
The end of the rainbow. What's at the end of your rainbow? "God's Promise"


Oct 20, 21 09:05 AM

You can enjoy the flowers all year long with oil paintings of flowers.
Paintings of roses, daisies and more by Carol May, flower paintings are both fun and challenging!

Oct 05, 21 09:29 AM

The beautiful and awesome paintings of the old and modern masters inspire us to learn painting.
How do we get started leaning how to paint? What supplies should we get? What colors do we need? What is…

Sep 26, 21 09:23 AM

Learning the principles of good art made me a better painter.
All successful paintings use the same principle elements of art. Rev-up your art journey by using the elements of composition, values, foca…
Oct 20, 21 09:05 AM

You can enjoy the flowers all year long with oil paintings of flowers.
Paintings of roses, daisies and more by Carol May, flower paintings are both fun and challenging!

Oct 05, 21 09:29 AM

The beautiful and awesome paintings of the old and modern masters inspire us to learn painting.
How do we get started leaning how to paint? What supplies should we get? What colors do we need? What is…

Sep 26, 21 09:23 AM

Learning the principles of good art made me a better painter.
All successful paintings use the same principle elements of art. Rev-up your art journey by using the elements of composition, values, foca…