bring the peace and beauty
of the outdoors into your home
with beautiful landscape paintings

You will find some of my landscape paintings on this page. My painting roots are in landscapes. My mother was a Bill Alexander instructor and she taught me how to paint.

I love the outdoors and it is a blessing painting and sharing with others!
"Country Barns" was painted on a trip to New England. It was the first time to see the New England fall colors.
The shadows and sunlight on the front barn especially intrigued me. The barns are different styles as happens when they are built years apart.
Fine Art America has close-up views of my paintings.
landscape paintings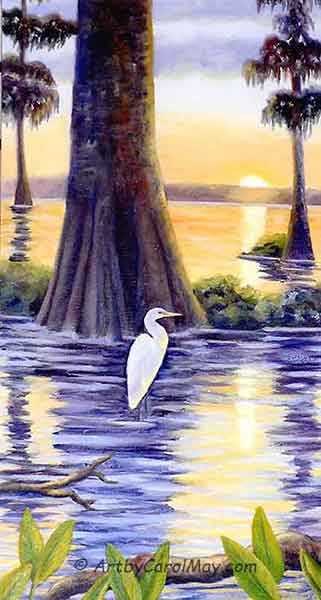 Cypress Sunset
I had the privilege of living in Florida for more than thirty years.
The sky is beautiful there. And there are lots of Cypress trees.
Here is a "Cypress Sunset" with a white egret in the shadow of the tree.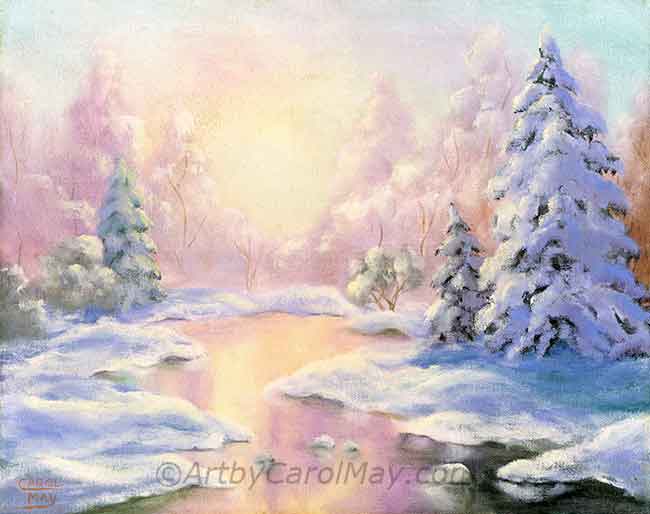 Winter Wonderland
"Winter Wonderland" is a winter in the high Sierra Nevada Mountains, where I was born.
This painting is in my private collection with memories attached. So it is not one of the landscape paintings for sale.
Swamp Maple
This "Swamp Maple" tree on the edge of a mill pond was showing off its beautiful fall colors.

It was so pretty and it just cried out to be painted.
The middle of Florida has a prairie area with Sabal Palms and numerous lakes.
It's common to see Egrets and other birds fly by on their way to go catch some frogs or fish.
It's a lovely area often missed by the tourists.
Here is a "Lone Egret" flying across the prairie.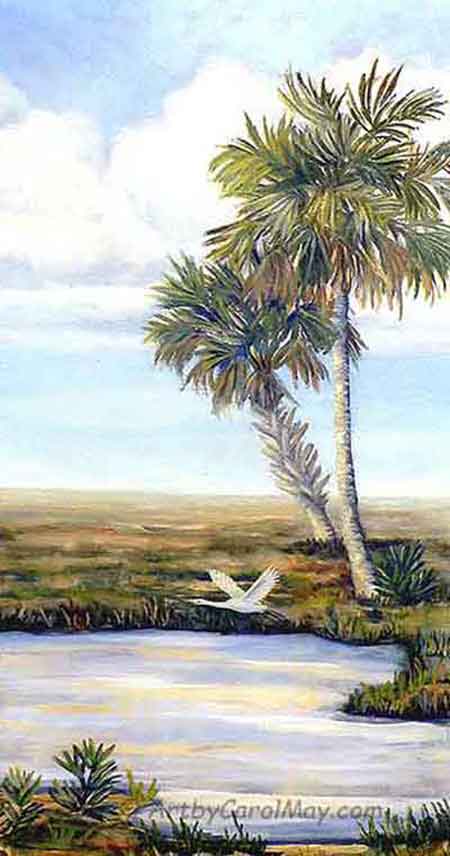 Lone Egret
The gallery owner where I had landscape paintings on display asked me, "Where is this lighthouse?"
I told her God gave me the idea, so I called the painting, "God's Lighthouse".
Jesus is our lighthouse in any and all situations. We can always find our security in Him.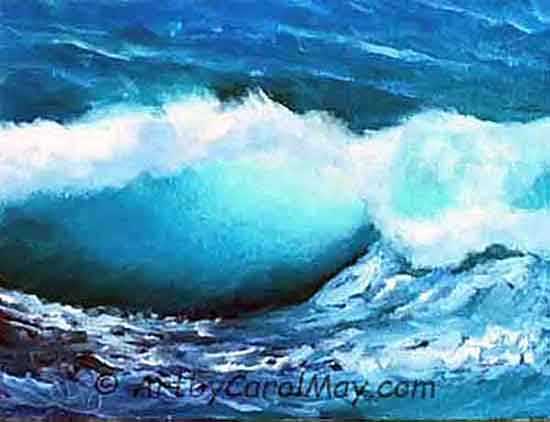 Do you find seascapes intriguing? Learn How to Paint a Wave.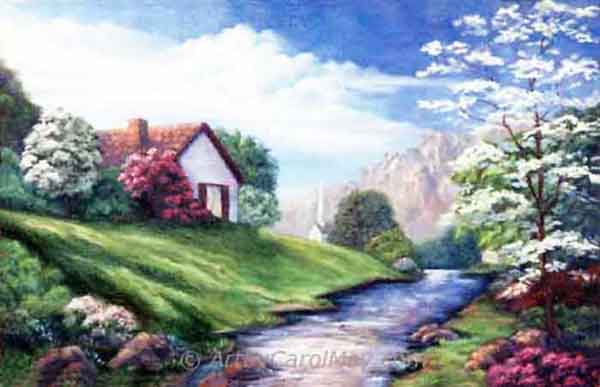 Springtime
A lazy river winding around the hills of "Springtime" blooming flowers with mountains in the distance.
Cedar Key Canal
On gulf coast of Florida many of homes are built on stilts for protection from the storms.
Here are some stilt houses on a "Cedar Key Canal".
We lived in a stilt house at one time and docked our boat under the house. Lots of fun!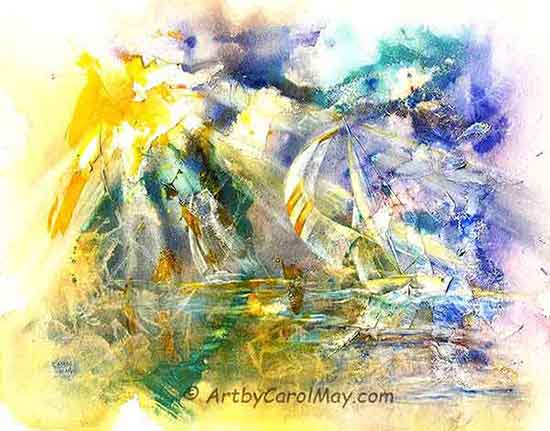 Freedom's Light
"Freedom's Light" is a mixed media painting of sailboats heading toward the light to get out of a storm.
Surf Runners
I love the ocean and the mountains. I can't help but to do some painting.
Can't you just hear the surf crashing as the Sandpipers are running to beat the waves? "Surf Runners"
The end of the rainbow. What's at the end of your rainbow? "God's Promise"