Landscape Paintings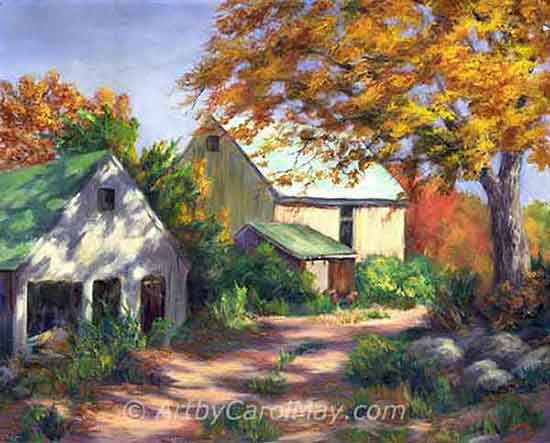 Landscape paintings are a good place to start painting. We are all familiar with the things around us, so we do a better job of painting them because we understand them.

My mother got me started painting and we started with landscapes. Once you learn the basics of how to paint one thing, then you can apply the same painting principles to any subject.

So I started painting with landscapes, but now some of my favorite things to paint are birds, butterflies and other critters.

You can bring the peace and beauty of the outdoors into your home with landscape paintings of barns, swamp, seascapes, forest, prairie, mountains and more by Carol May