How can we know what is gods will?
What is Gods will? Choosing between God's perfect will and His permissive will.
God reveals His will in the Bible, especially in the words of Jesus.
37 Jesus said to him, "You shall love the LORD your God with all your heart, with all your soul, and with all your mind.
38 This is the first and great commandment.
39 And the second is like it: You shall love your neighbor as yourself.
40 On these two commandments hang all the Law and the Prophets." Matthew 22:37-40
God does not try to hide what He wants and expects from us. He gives us example, after example in the Bible. The written Word of God tells us what His will is.

But He answered and said, "It is written, Man shall not live by bread alone, but by every word that proceeds from the mouth of God." Matthew 4:4


As for God, His way is perfect; The word of the LORD is proven; He is a shield to all who trust in Him. Psalms 18:30
God has awesome plans for us!
what is gods will?
God's will is for all of mankind to come to His truth and light. God wants every man, woman and child to accept their salvation.
And this is the will of Him who sent Me, that everyone who sees the Son and believes in Him may have everlasting life; and I will raise him up at the last day. John 6:40
He did however, give us a free will. God does not force anything on us. It is the will of God for everyone to be saved, but it is our choice.
3.... God our Savior, 4 who desires all men to be saved and to come to the knowledge of the truth.
5 For there is one God and one Mediator between God and men, the Man Christ Jesus,
6 who gave Himself a ransom for all.... 1 Timothy 2:3b-6a


The Lord is not slack concerning His promise, as some count slackness, but is longsuffering toward us, not willing that any should perish but that all should come to repentance. 2 Peter 3:9
what is god's perfect will?
God's Word is His perfect will. Read and study the Word of God. Get it down deep inside of our heart and mind. God's word is the perfect direction and barometer for our lives.

And do not be conformed to this world, but be transformed by the renewing of your mind, that you may prove what is that good and acceptable and perfect will of God. Romans 12:2
walking in god's will
The Word of God is His will for mankind. We have confidence in God's Word.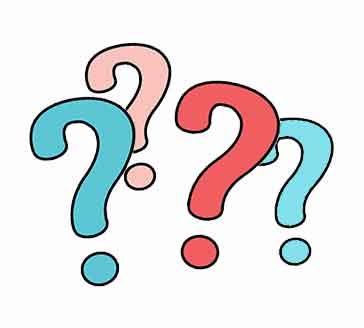 What is Gods will?
We can never go wrong praying the Word of God because it is His will for our lives.

We know He heard us when we pray the Word.
14 Now this is the confidence that we have in Him, that if we ask anything according to His will, He hears us.
15 And if we know that He hears us, whatever we ask, we know that we have the petitions that we have asked of Him. 1 John 5:14-15
God is true to His Word. He is faithful and just. God, the Father does not leave His Word unanswered.
So shall My word be that goes forth from My mouth; It shall not return to Me void,
But it shall accomplish what I please,
And it shall prosper in the thing for which I sent it. Isaiah 55:11
What is god's will for us?
He wants His children to live with Him in heaven forever.
And the world is passing away, and the lust of it; but he who does the will of God abides forever. 1 John 2:17
God did not preordain any person to live in hell. That's a vicious lie straight from the pit of hell. What is Gods will? We were all created to live in heaven.
It is even possible for us to visit heaven before we move there permanently.
god's permissive will
We have a free will to choose the direction of our lives.
God is not a harsh taskmaster that forces us to do anything. He permits us to choose our own way. We may be doing things in our life that are good and without sin.
They may, however not be God's perfect will for our lives. That is His permissive will.
None of us are perfect. But, our best course of action is to keep striving to walk in God's perfect will. Let the Word of God be our direction and set the course of our lives.

17 ..., beware lest you also fall from your own steadfastness, being led away with the error of the wicked;
18 but grow in the grace and knowledge of our Lord and Savior Jesus Christ. To Him be the glory both now and forever. Amen. 2 Peter 3:17b-18
How do we know what is God's will for our situation?
First of all, does it agree with the Word of God?
Secondly, did we bring it to God in prayer?
5 If any of you lacks wisdom, let him ask of God, who gives to all liberally and without reproach, and it will be given to him.
6 But let him ask in faith, with no doubting, for he who doubts is like a wave of the sea driven and tossed by the wind.
7 For let not that man suppose that he will receive anything from the Lord;
8 he is a double-minded man, unstable in all his ways. James 1:5-8
Do we feel peace in our spirit? When we are in God's will we have peace about what we are doing.
We won't be questioning ourselves; should we do this or do it that way. We will feel the peace of God deep down within our spirit.